Roofing Repair in Keller
No matter how strong your roof is, even the most durable structures need some repairs now and then. When the time comes to fix up your roof, you can count on the trustworthy team at Barrington One Construction, LLC. With a history of providing top-tier service to our clients across Keller.
Best Keller Roof Repair Company
Unlike other companies, we find permanent solutions to problems. We aim to offer a service that goes above and beyond. When you need roofing repairs done, you don't need a company that will waste time or delivers shoddy work. You need a company that shows up on time, ready to tackle whatever the issue is. Put simply, you need Barrington One Construction, LLC.
Discover why we're one of the top roofing repair companies in Keller, and give us a call today. With efficient, fully licensed staff, there's no better choice than us.
Serving Keller
New residential development is gradually filling in open spaces, with neighboring towns affording no opportunity to expand its boundaries. The 1980 Census calculated Keller's population at 4,555; today, nearly 45,000 residents call Keller home. City facilities include Keller Town Hall on Bear Creek Pkwy., the Keller Public Library and Keller Senior Activities Center on Johnson Road, the Municipal Service Center on Bear Creek Pkwy. West, and the city's award-winning recreation and aquatic center known as The Keller Pointe on Rufe Snow Drive. The city also recently renovated and expanded its police facility, which houses the Regional Jail, Regional Animal Adoption Center and regional 911 dispatch center, NETCOM, serving the cities of Keller, Colleyville, Southlake and Westlake.
Fix Your Roof Today!
If your roof is failing to perform, waiting to fix the problems is the worst thing you could do. What may seem like a small issue can quickly balloon into something much larger if you aren't proactive about it.
If you aren't sure what the specific problem is, but know that something's wrong, we're the company for you. With years of experience diagnosing issues big and small, we can quickly get to the root of the issue and work to resolve it, all for a price you can be happy with!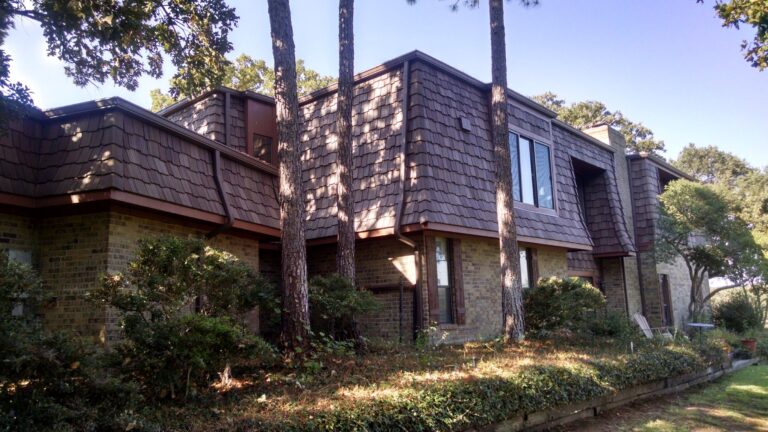 Common Roof Problems
Is your roof giving you grief? We can help! While leaks are one of the most commonly reported issues, they aren't the only problem that can come up. Here's a quick rundown on how to tell if your roof requires repairs. If you notice any of these symptoms on your Keller roof, give us a call at your earliest convenience. We work diligently to resolve any issues that come our way, always with the same high level of customer care our clients have come to expect from us.
Water damage
Mold and stains are indicators of a leaking roof. Underneath the decking in the attic or at the roofing eaves. Sometimes the shingles may be good but the roofer did not install the flashing or roofing cement may have fatigued around brick fireplaces. Until there is a full inspection it could be a single shingle or numerous issues involved. It is important to get a roofing contractor that can look over the entire roof from inside to outside to assess the problem.
Improper installation
Improper installation can lead to a roof that isn't properly waterproofed, that has a wrinkled appearance or expands and contracts. If the roofer installed shingles will nails from a nail gun it could be that the nail was set through the roofing shingles. 
Missing shingles
Missing shingles reduce how waterproof your roof is, leaving it vulnerable to leaks. Loose or missing roofing shingles can cause damage inside the home possibly making a simple roofing repair job into something that will be more costly.
Blistering
Blistering is the result of trapped moisture or lack of ventilation. Soffit vents must be clear and not clogged with insulation. If you plan on insulating your attic with blown-in insulation be sure they run baffles which will prevent the blockage.
Repair or Replace?
With regular maintenance, your Keller roof can last for many years without any major problems. We can keep your roof looking its best with our repair services and can make recommendations on when it may be time to replace your roof. Contact us and let us look into what is causing the problem and come up with a solution. It can be a very small roof repair or a complete roof replacement. Barrington One Construction, LLC has experience in roofing repairs and can help you resolve the issues quickly.
Call Us to Learn More!
When your roof starts to underperform, you can rely on us to get things back on track. To learn more about the services we provide, and to get your free, no-obligation quote, give us a call today! We would be happy to give you any additional information you require.