Deck Construction in Colleyville
Whether you're in search of a dedicated place to set up your barbecue, or are looking for the best way to relax in the sun, a well-made custom deck installation is the perfect addition to any home. 
With a custom deck from Barrington One Construction, LLC, you can make the most of your property. Deck installation in Texas is an investment that pays over 90% returns on your investment. You get the deck you always wanted and use it to entertain or just lay back and enjoy yourself for many years. Our well-constructed decks keep their value so that you will retain that value for many years. 
History of Colleyville
Colleyville, previously known as Coleysville, is a suburb of Fort Worth on State Highway 26 in northeastern Tarrant County. In the 1990s it was bounded on the north by Southlake, on the west by Richland Hills and Hurst, on the east by Grapevine and Euless, and on the south by Bedford. The area was first settled in the 1850s, and the communities of Spring Garden, Pleasant Run, Pleasant Glade, and Red Rock (later Bransford) eventually developed in an area that is now within the city limits of Colleyville. Hilburn (or Lilburn) Howard Colley, a physician and a native of Missouri, moved to Texas in 1880 and settled in Bransford soon after. He practiced in the area for forty years. His name became associated with a community that grew up around a store founded in 1914 south of Bransford. The surrounding area gradually came to be known as Coleysville and, later, Colleyville.
We love to serve Colleyville as one of our Fort Worth surrounding service partners.
Professional Deck Builders
Like many home improvement projects, deck construction can be done by an experienced homeowner. Still, as simple as a Texas deck seems, there are many steps that you have to consider for the novice. The foundation is more important than the surface because the surface will not last long without good piers. It is much better to do the deck project with every aspect of construction, from the foundation, framing, or laying of deck boards, with longevity as a top priority.
 What seems like savings in the short term may not last for your investment to pay off. A poorly built deck can become a liability for anyone who steps on it. 
Don't waste time trying to put together a deck yourself—get in touch with Barrington One Construction, LLC, and let us take care of the deck construction for you. As professional deck builders, in Colleyville, we create beautiful structures that are fully up to code, so there is no need to feel that your new deck remodeling will be unsafe.
Which Material is best for Decks?
One of the most significant decisions you'll have to make when planning your deck is which material to use. 
Not sure which material to choose? We can help you decide! Whether you're looking for elegant teak or low maintenance composite or even cedar or redwood. 
 All of our deck construction materials can withstand substantial use. During the consultation, a member of our team will discuss your vision for the deck and get a sense of how much time you are willing to dedicate to maintaining it.
Quality Designs & Plans
The last thing you want to think about is whether or not your deck is sturdy enough. With our experienced team handling things, you won't have to worry about structural integrity. Our decks are constructed with over 30 years of experience in building decks.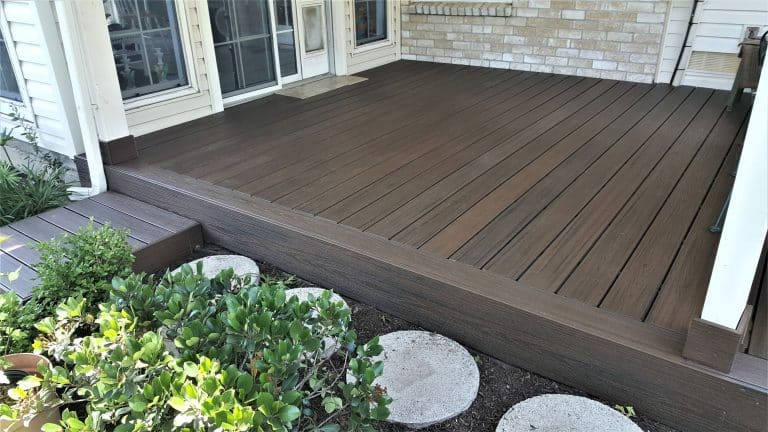 Experienced Contractor
No matter how big or small your yard is, having a deck is a luxury in Colleyville, Texas. We specialize in providing decks for properties of all shapes and sizes. Sometimes a small backyard can create an excellent way to construct a one or two-story deck with a balcony. We're constantly looking for new ways to challenge ourselves, so even if you live on a steep hill or have a very limited amount of space, we can create a custom deck that suits your needs!
Call Barrington One Construction, LLC Today
If you're in the market for a deck that's built to last, Barrington One Construction, LLC can help. Call today to speak with a member of our experienced team. We would be happy to provide you with any additional information you require, as well as schedule a free consultation today!