Fort Worth Bathroom Remodeling

  Fort Worth bathroom remodeling by Barrington One Construction, LLC is the best, most effective home improvement you can do to enhance your home's quality, functionality, and value.
 A newly remodeled bathroom gives you enjoyment for many years. A well-planned and functional design helps you with your everyday needs, making daily routines more efficient.
  While constructing your ideas can be exciting and fun, It can also be challenging. That is why it is so important to choose the right bath remodeler. You know you have the right remodeling company with 30 years of experience in organization, preparation, and problem-solving skills.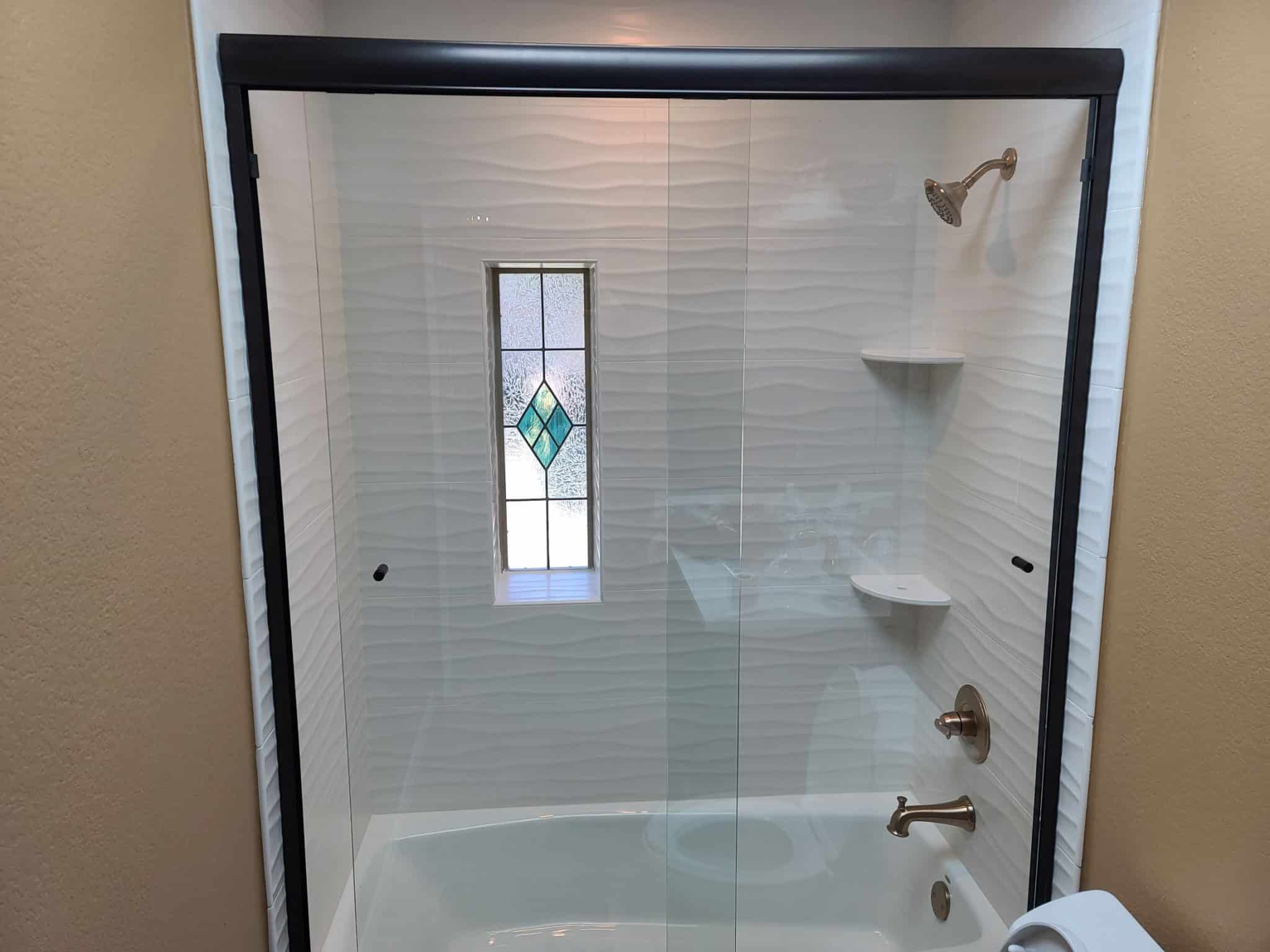 Material Selections 
 Does a successful bathroom project require a qualified general contractor who has a great material designer? Having great ideas and communicating with you will make for a better experience and the end product.
 We are skilled in helping your bath design with countertops, tiles, fixtures, and flooring that you will need. An essential first selection will be the countertops. They are the closest material to your eyes; tiles are much easier to pick and match.
 We guide you or take your idea's from pictures you may have from searching bathroom remodeling on Pinterest or Google images and match the look you want. You will be happy with the look and feel of your newly remodeled bathroom!
Experienced Bathroom Remodeling Company
 We often see situations where there are better options and communicate with you. However, you have to trust the company you hire or anyone working in your home. This decision will be the hardest but the most important for your bath remodel project to progress successfully. 
 Barrington One Construction, LLC has the experience, dependability, and an A+ BBB rating. We are a reliable company that will be there to serve you today, tomorrow, and in the future.
  An experienced company should take care of the customer and know to understand and do any job service. As we have grown and gained the experience to guide you when needed and promptly find low-cost solutions to any problem should they arise. With Barrington One, you will not need to worry about calling around and risk hiring someone less.
Our 3-Step System
  We have a full-service approach that guarantees to make your remodel easier and more satisfying for you and your family.
 With 30 years of experience in Fort Worth bathroom remodeling, we developed a process to make our bath design exceptional. From the first concept to completion and upon delivery of the materials, our highly competent company will begin working efficiently and keep your project running smoothly by our methods explained here;
 Measurements:
  We will come to your home, design a plan, and measure your homes' bathroom dimensions accurately for any height requirements and material selection. Then, we work together to develop the layout that best works for your personal needs and offer you custom features that are proven to work.
 Layouts: 
  We work with you to design your form, which involves laying out the tiles and borders, towel bars, countertops, safety bar locations, water technology, new cabinets, and go through the general concept and scheme of the bathroom. Then, we implement revisions until you are delighted with your design, always giving you ideas so your workstation can function the best.
 Selection of Finishes: 
   Our qualified material designers will guide you through selecting all of your finishes. With your input and our experience, we will systematically go through each material so that all the products will complement each other beautifully when done. You will have a unique feel and style like no additional bath remodel. Your tastes are individual, so should your bathroom remodel.
2) Supply:
  We have suppliers that offer a wide range of quality products and accessories for your project, from traditional to contemporary designs to historical eras. So whether you're looking for a luxury bathroom remodel custom design or an update for a small or large bath, we go through the time to find what you want and envision. 
 Installation: 
 Barrington One Construction, LLC's trades go through the most thorough training processes available. As a result, we make a great brand, superior in quality, level of customer service, problem-solving skills, and project management. Regardless of the challenges involved, we will eliminate the risks you might find with other bath remodel companies. 
  As a Fort Worth bathroom remodeling company, we strive for complete satisfaction. We guarantee that your new remodel will meet or exceed your expectations!    


Bath Remodeling

  Cast iron ball and clawfoot tub with chrome wall mount tub faucet offers a great way to wind down after a long day.
Cast iron tubs keep the water warm for an extended period. In addition, walk-in tubs offer safety and convenience.
This project in Hogens Glen, Trophy Club features walker zanger designer floor and wall tiles, a custom shower, and cabinets.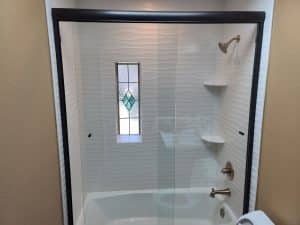 Remodeling Designs

  This bath remodel offers carrara marble shower with hansgrohe fixtures. The 1/2″ thick shower glass door provides a hardy and solid feel when opening the door.
 This custom bath shower offers the look and feel you can only get with high-end quality products. 
 This design is a full bath remodel with new electrical, plumbing and designer tile floors.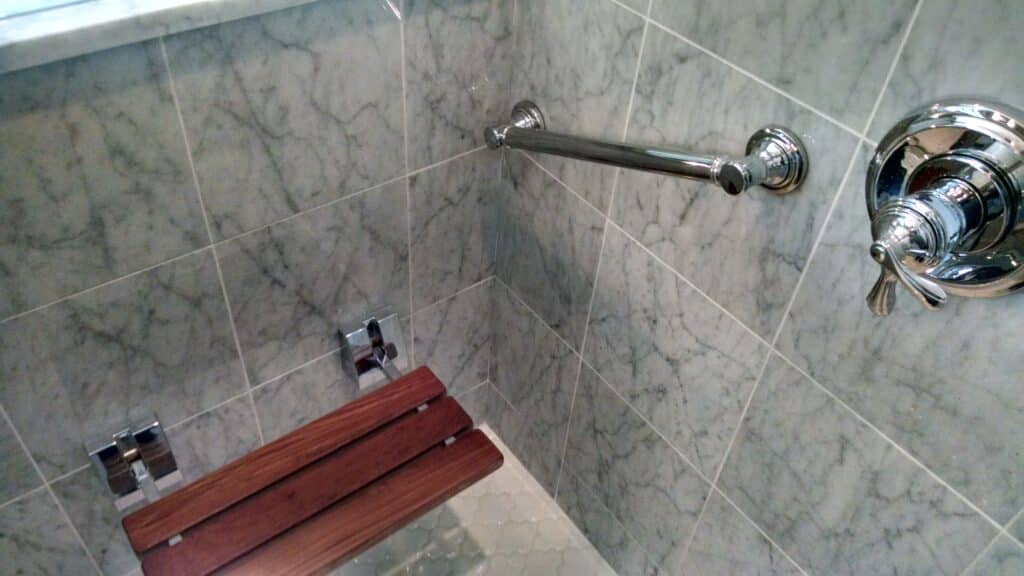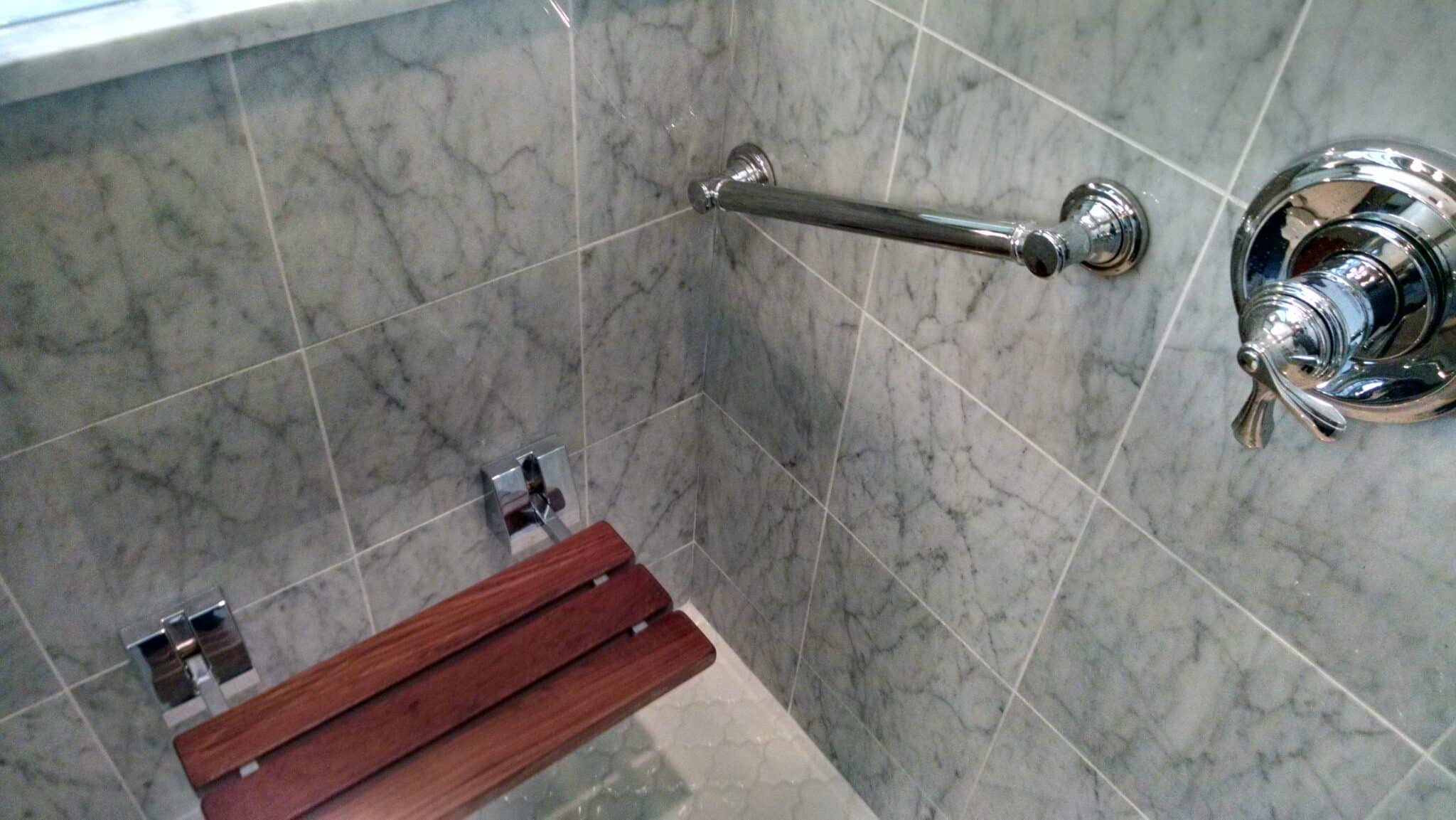 Shower remodel

 Blue glass mosaic shower remodel with glass shelves, and glass block windows offer natural light with easy to clean glass.
Every process in this custom shower remodel is planned to the last detail, including framing and building the shower walls. Hence, the small mosaic tiles are symmetrical and use whole tiles.
Small Bath Renovation 

 A small bath renovation does not have to mean less. Barrington One Construction, LLC has years of experience to customize your space. Custom with touches and space-saving options, including installing a corner sink, round sink, extending the countertop over the toilet, or simply using a shower curtain instead of a swing glass shower door. We help you include your personal touch into the design, creating just the look you want with the functions you need.
Do you have a Fort Worth home to remodel? Barrington One is just one phone call away.
·