Deck Construction in Fort Worth
  Between work and home chores, finding the time to relax and breathe fresh air can be challenging. We will build a custom deck that serves your needs. 
 Our exterior deck includes custom designs and layouts of deck boards, attached gazebo, cabanas, multiple stories, or a simple one-level deck.
 Getting outside regularly to enjoy your property is easy with a quality deck handmade by Barrington One Construction, LLC. There are many materials to choose from, ranging from wood to composites.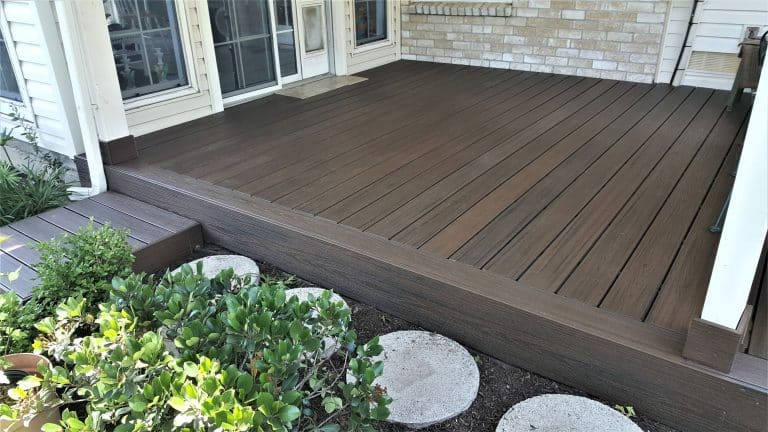 Qualified Deck Installers 
  Decks make outdoor living an extension of your home. Even years after the deck construction ends, it should be solid and structurally sound. We ensure this longevity by installing the right size piers. 
  Depending on the design, we use the correct screws, wood or composite, or hidden fasteners—structural components with the right size and spacing are a must. We correctly install handrails and balusters that not only look great but will not come loose and develop safety hazards in the future.
  With our 30-year history of designing and building outdoor structures, we create a beautiful outdoor living area that will be an asset to your home's value. Traditionally decks are an excellent investment with up to 95% returns.
  Our products are carefully selected using straight boards, and we ensure that our customers know each design detail before building your deck. Our goal is to eliminate stress and create joy. You'll never have to worry about anything when we handle the construction of your Fort Worth deck. We expertly design every aspect from start to completion.
  We construct your deck with care for your plants, trees, and landscape; we know these are sometimes more important than the deck itself! So we take great care of your investment and protect your area, yard, furniture, and accessories.
 Professional Deck Creation
  Deck construction is not as straightforward as it may seem—without a solid foundation, the deck won't be stable. In just a short period, it will start to fail, at best causing costly repairs and at worst causing serious injury. Call Barrington One Construction, LLC today to start planning that perfect deck for you.
  Our team has years of experience in building decks in Fort Worth. We direct the same level of care and attention to all the projects we handle, regardless of the size or budget. Whether you have a small deck or a three-story structure, we have you covered.
 Our range of services also includes;
Bench Seating
Flower boxes
Fencing
Privacy enclosures
Sunrooms
Trellis
Outdoor Lighting
Staining and preserving an existing deck
  Enjoy your outdoor living space for barbecues, evening get-togethers, and additional seating areas for large crowds or alone to enjoy the nice weather. A new deck is something you'll enjoy year after year.
What are the Design and Construction Options for Wooden Decks?
  Serving as an extension of any home or business property, a well-constructed deck is often the foundation for entertaining family and friends providing a refreshing outdoor refuge.
  Barrington One Construction, LLC integrates color, style, and architectural preference to blend naturally with the existing landscape while considering the function and aesthetic requirements.
 Quality deck construction – the functional beauty of natural wood
Barrington One Construction, LLC offers a varied selection of wood options that include:
Cedar;
 Attractive and durable. Naturally breaths.
Redwood;
 Rich color and appearance provide a natural resistance to decay.
Pressure Treated Wood:

To use in underpinning. Is e

conomical, and recommended for structural footing and posts.

 Ask about our exotic wood decks too!

  Do you want to create an elaborate outdoor haven? Or a simple extension for your home? Barrington One Construction, LLC designers and builders, construct wooden decks to enhance any home or business.

  Choose from a wide range of finishes and select from a palette of natural colors and stains. Barrington One Construction, LLC professionals, also provide easy-to-follow maintenance tips to ensure your deck lasts for many years.
Composite Decking
  Composite decking has come a long way. Composite decks are durable, do not crack or warp, and never need painting. Weather-resistant and virtually maintenance-free. This type of decking is available with traditional or contemporary looks. It offers several railing designs that can harmonize with various house styles. Some come with 50-year warranties.
Barrington One Construction, LLC Can Build Your Dream Deck
  Barrington One Construction, LLC is committed to giving you the deck you've always dreamed of building. 
  Decks are an excellent addition to almost any property, whether you're looking for a dedicated spot to place the grill or adding a place to entertain guests. Barrington One   Construction, LLC's deck installation experts in Fort Worth are ready to transform your dream into reality.
  Before we put anything in the ground, Barrington One Construction, LLC will review your project's plans. Your satisfaction is our top priority, so we want to ensure you're happy with how things look before we start.
 For decks big and small, made of hardwood or composite materials, we have you covered. Call us today for your estimate!