Home Additions Colleyville
Is your Colleyville home starting to feel a bit too small? Do you need more space to accommodate a growing family, retired parents, or lifestyle adjustments? Rather than beginning the long and frustrating process of finding a new house, why not opt for a home addition? Barrington One Construction, LLC has over 30 years of experience building homes and creating additional spaces for homes.
 A well-planned home addition will match the existing structure as if it was constructed when the home was built. Noting all of the architecture and materials used and an eye for details comes from experience in remodeling Colleyville home additions through our many years.
Colleyville Known For It's Great Location to Build
Colleyville is an affluent city and suburb of Dallas and Fort Worth located in northeast Tarrant County, Texas, United States. The city is located in the Mid-Cities suburban region between Dallas and Fort Worth, and is roughly 3.5 miles (5.6 km) west of Dallas/Fort Worth International Airport. The population was 22,807 at the 2010 census. Colleyville is well known for its public schools, public safety, and rural atmosphere. Although land is getting scarce to build in Colleyville the values hold well for investing and return on existing properties.
We love to serve Colleyville as one of our Fort Worth surrounding service partners.
Provides Additional Space
 If your Colleyville home is starting to feel a bit cramped, there's no need to start looking at real estate postings just yet. With a home addition from Barrington One Construction, LLC, all the space you need can be created for you and built to customize your needs.
 For example, making space for an extra room for a growing family or adding a media room with the extra space in the attic, if you can think it, we will work to make it happen.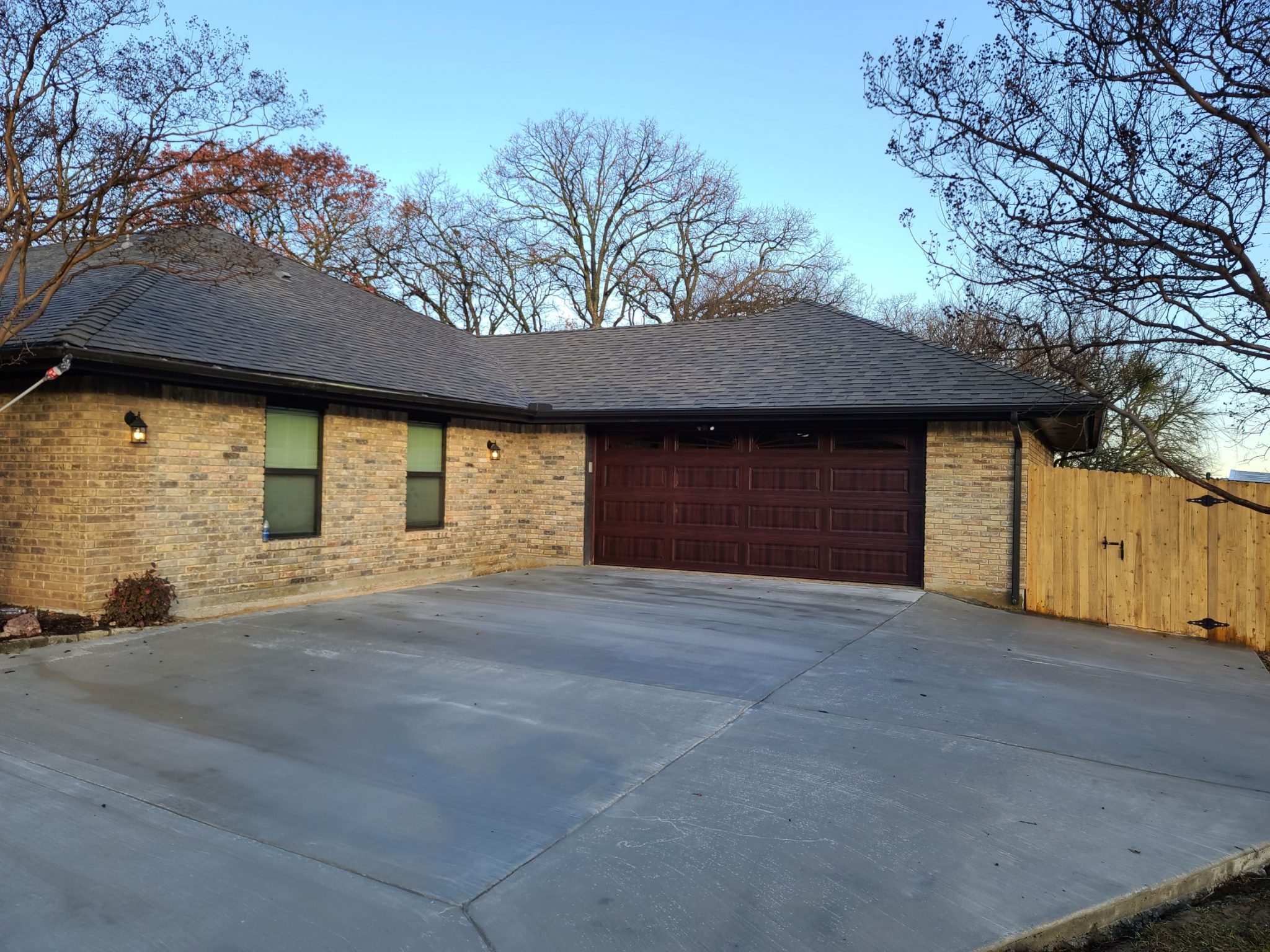 Helps You Avoid A Stressful Move
 Not only is moving an unpleasant experience, it's also an expensive one. From real estate fees to the cost of hiring a moving company, the price tag can creep up before you know it. A home addition allows you to avoid the stress of moving by creating the perfect space for you in the home you already have and customizing the space to how you want the room to look and feel.
Increases Home Value
 Home Additions can substantially increase the value of your home. By turning a two-bedroom house into a three-bedroom or adding a sitting area in your kitchen or even adding a new living area. The garage is another popular addition that will increase value and be used frequently in our Texas hail storms.
How Do Home Additions Work?
 Before we get to work adding on to your home, Barrington One Construction, LLC will sit down with you to discuss the details of the project, which includes time schedules, materials for your budget and thoroughly going through the rough draft before plans are drawn. Knowing what to do and giving you clear and understandable steps is what sets us apart from the unnecessary confusion from other less experienced companies.  
 We understand how the process works and what will be required before they are scheduled so you can have time to decide if any adjustments are what you are expecting. Communication is critical and makes the process of home additions a pleasant experience. After that, you can concentrate on material selections and your daily activities and let us do the work. 
 Once the plan has been finalized and all the necessary permits obtained, we mobilize our team, and construction begins. As licensed general contractors, we can take care of everything in-house. You don't have to worry about keeping track of multiple companies—with us; everything is handled under one roof.
Contact Our Efficient Builders
 We understand it can be stressful to have people working in your home. Our goal is to work efficiently while still taking time to get every last detail right. We minimize the traffic and do as much as possible working outside the home. When inside work is required, we keep as much of the house accessible as possible. 
Contact us for your complimentary estimate today and see the Barrington One difference!