Residential Remodeling in Colleyville
 Has your Colleyville home lost the excitement? Have the things that originally drew you to the space disappeared over time? Are there areas of your home that you've long since imagined residential remodeling? If so, there's no time like the present than to proceed with that remodeling project you have been dreaming of. 
 You have the best remodeling team with the experience to design and help you select the materials you will love in your new residential remodel. Bringing you the best customer service and quality craftsmanship will ensure that you will be happy with the results. We are your asset!
 Barrington One Construction, LLC specializes in providing clients with high-quality remodeling for any area of their home. From specific rooms to the entire house, we are well-equipped to transform your home into a space with a brand new look and feel.
History of Colleyville, Texas
 The first significant settlement of Colleyville began in the 1850s. Samuel C.H. Witten came to Texas from Missouri in 1854 and established a farm along Little Bear Creek. He became one of the founders of the Spring Garden community, which flourished in the 1860s around a well-known school, finally declining in the 1870s as Bedford rose to prominence. Other settlers from the upper South included Jonathan A. Riley, who came from Kentucky in 1856 and settled near the Spring Garden community; the Kentucky-born adventurer and Civil War veteran Ryan Harrington, who bought land in 1865 near the community of Pleasant Glade; and William B. Cheek, who migrated to northeast Tarrant County from Kentucky in 1869, eventually settling near Ryan Harrington's property.
What Are the Benefits of a Colleyville Residential Remodel?
 Unless your Colleyville home was custom built for you, there are likely parts you wish were different. Residential remodeling allows you to keep everything you love about your current home and changing your design to fit your needs or if your family has expanded.
 Let us look at your current layout and find ways to meet your new requirements and prevent the hassle of moving to a new home. 
 Barrington One Remodeling, LLC has solutions for even the most challenging areas to make rooms from existing areas of your home or adding features you need. 
 Understanding the residential remodel project takes clear communication, experience, and the ability to put ideas on a plan. Removing the hurdles in the process and moving forward with your ideal Colleyville remodel is what we do.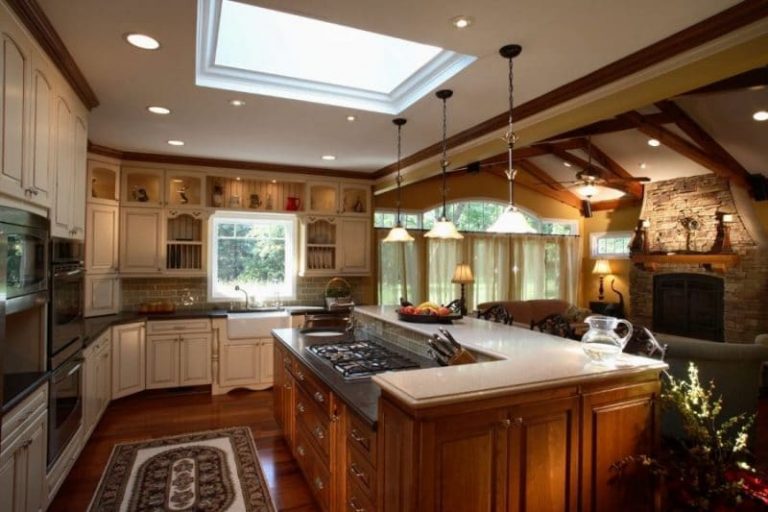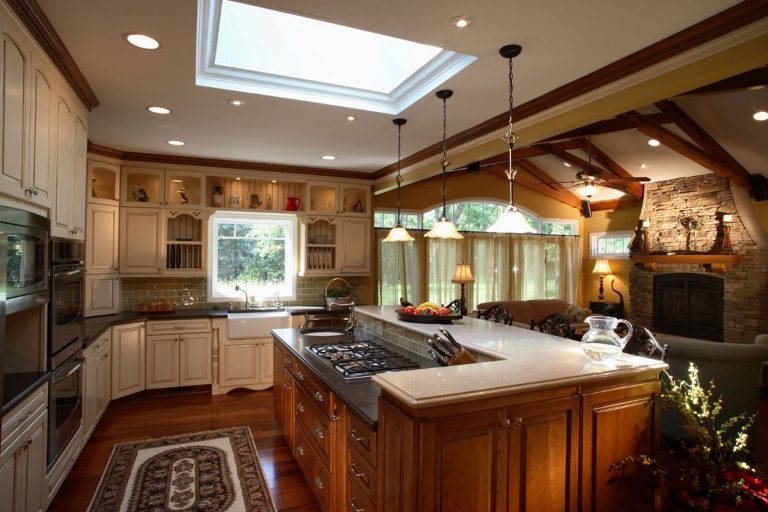 Enhanced Living with a Colleyville Remodeling
Your home should be your palace, a place where you feel completely relaxed and able to enjoy everything from top to bottom. If your home doesn't match that description, why settle? Instead, start making the most of your home, and reach out to us today. Your dream home is just a phone call away.
Another benefit of Colleyville residential remodeling is that it allows you to experience that new house feeling, all without the hassle of actually moving. Our remodeling services can add to your existing space, creating something perfectly suited to your needs and lifestyle so you can stay in the neighborhood you love and have the new home you were looking for.
Need Some Home Remodeling Ideas?
Are you thinking about adding to your family? Ask us about our experience transforming storage space into new bedrooms! In search of a dedicated space to entertain guests? We've worked on many projects that focus on creating a spot perfect for hosting.
Part of being a skilled remodeling company has an eye for design. At Barrington One Construction, LLC, our focus is on more than the nuts and bolts of the remodeling process—we have a keen eye for the fine details of a project, and understand the difference that even the most subtle touches can make.
We work closely with all of our clients to create a plan that represents their unique needs. Whether you already have a clear sense of what you want to be done or need a bit of help figuring out the specifics, we are Colleyville's go-to company for dynamic remodeling jobs.
Call Barrington One Construction, LLC Today
Get in touch with us to learn more about how a residential remodeling project can give your home a new lease on life. We can provide you with answers to any additional questions you may have and set up a consultation.
Discover the Barrington One difference and see our work and testimonies. You will be glad you did, so call us today for your free estimate!