Southlake Bathroom Remodeling
Barrington One Construction, LLC started in response to the lack of quality and service offered by other remodeling contractors that only offered one service or did not have quality craftsmanship skills. Since the very start, we've been dedicated to providing Southlake with the best bathroom remodeling service and with the highest level of customer care.
We stand behind the work we do but don't take our word for it, ask our happy clients! As with any remodel construction project, getting references beforehand is key to being satisfied when things are finished, so be sure to check out testimonials from satisfied customers to learn more about our past bath remodeling projects.
We strive to provide quality bathroom services, which starts by sitting down with each client to discuss what their view of the completed project is. Without taking the time to truly understand what the client's vision is, it's impossible to deliver quality results. We will take the time to know your goals for your bathroom remodeling project from your first complimentary estimate to the completion of your project.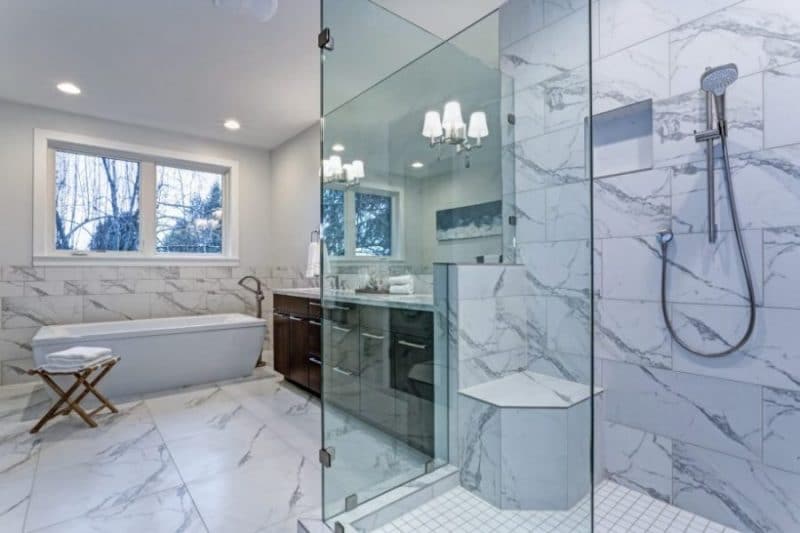 History of Southlake
The Southlake area was settled in the 1840s, but was not incorporated as Southlake until 1956, four years after the construction of Grapevine Lake was completed.[8] Before incorporation, the settlements of Whites Chapel, Dove, Union Church and Jellico made up present day Southlake. The area remained rural until the completion of the DFW International Airport in the 1970s. Due to the close proximity to the airport, Southlake became a boom-burb throughout the 1980s, 1990s and 2000s.
As of 2019, the estimated population was roughly 31,000.
Once the project gets underway, Barrington One Construction, LLC maintains the same level of communication established at the start, so our clients remain fully up to date on how things are moving forward. Our goal is to minimize the disturbance to your routine, so we work efficiently and quickly to complete the necessary work within the prescribed timeline. We work until the job is complete.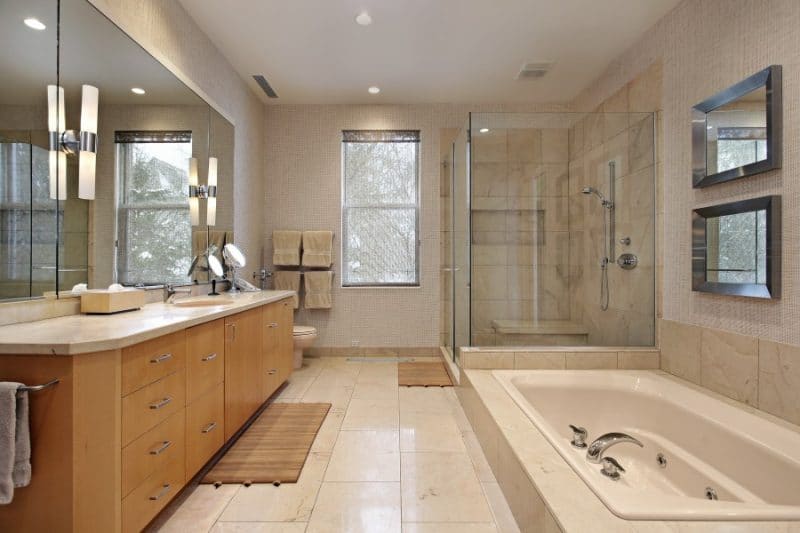 Improved Bathroom Functionality
As a full-service Southlake bathroom remodeling company, we remove the need to deal with multiple contractors over the course of your project. With Barrington One Construction, LLC, you deal with us directly from start to finish. By streamlining the process, we're able to offer competitive prices and a higher level of support, so our clients benefit directly!
There is no reason to manage trades and workers yourself. We have a proven system that takes you through the process and allows for any input on your behalf.
No two projects are alike, so we approach each Southlake bathroom remodel with a commitment to your satisfaction, no matter how big or small the undertaking. Transform your space from something purely functional to a space that's relaxing and inviting for family and guests alike. From applying a fresh coat of paint to installing all new bathroom fixtures to a full master bath remodel, there's a ton of room for creativity.
Contact Barrington One Construction, LLC to Schedule your Free Estimate Today.